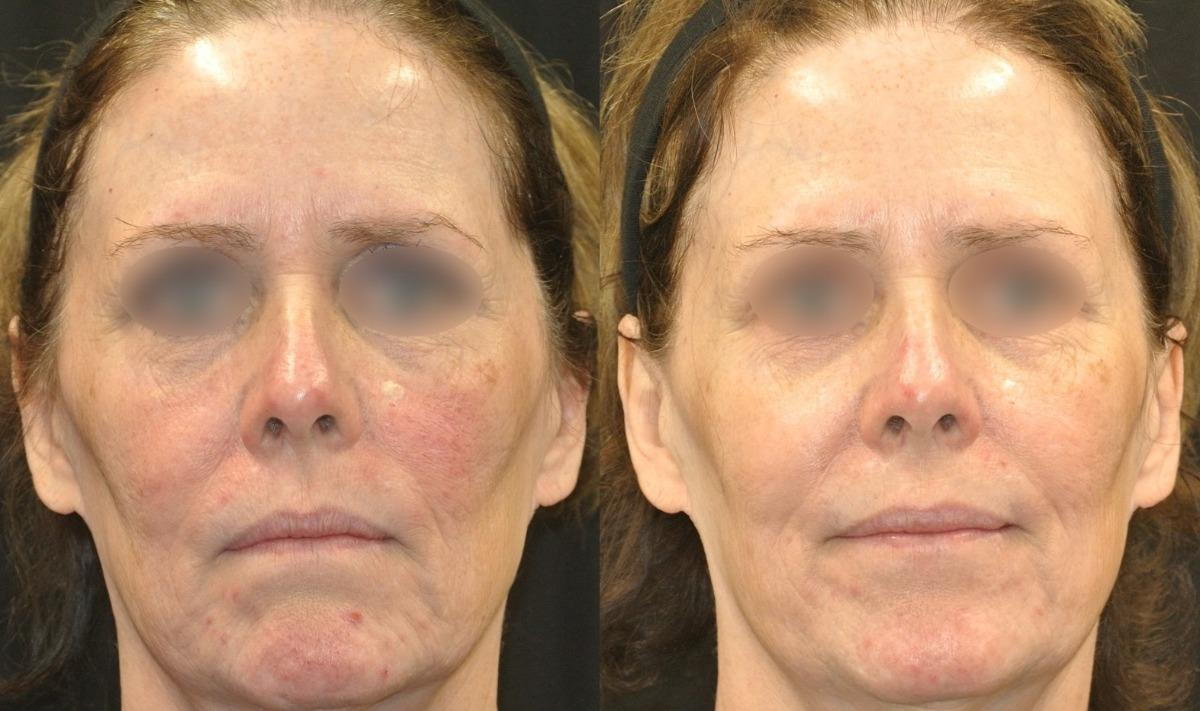 Do you have rosacea? If so, did you know there are multiple treatment options available?
What is rosacea?
Rosacea is a common condition characterized by the appearance of redness or flushing on the face. It usually happens on your mid-face, but it can extend to your entire face and even to your neck and chest. Often times people with rosacea will have sensitive skin and it gets irritated easily. Almost all of the time you'll have certain triggers that bring out the redness. Everyone is different but common triggers include sun exposure, heat, exercise, eating spicy foods, drinking alcohol, and emotional stress. If you get redness or flushing when these kinds of things happen, then you likely have rosacea.
How can I treat my rosacea?
 Fortunately, there are many treatment options available for rosacea. First, it's important that you understand that rosacea is a condition that you control, not cure. Therefore, you'll need to first start with some treatments and then continue with maintenance to keep your rosacea at bay. The first thing to do is to identify your specific triggers. Once you identify your triggers, you need to avoid them as much as possible. Any time you go out in the sun, make sure you apply sunscreen with SPF of 30 or more with broad spectrum protection. Topical products you can use daily to help include the A E Skin Triple Antioxidant Serum, the A E Skin Green Tea Essentials Restorative Cream, and the Elta MD UV Clear sunscreen. The best treatment for your rosacea is the IPL Photofacial treatment. The IPL Photofacial treatment uses bright light to target the redness and destroy the tiny blood vessels in your skin that bring the blood to your skin and cause flushing. You'll need a series of six IPL Photofacial treatments and can have them done once a month. After that, you'll want to continue having one IPL Photofacial treatment every three or four months. Many people combine the IPL Photofacial treatment with a Laser Skin Tightening treatment in a combination called the Tight and Bright Rejuvenation. Laser Skin Tightening uses gentle micro-pulses of infrared light to further target the blood. Laser Skin Tightening will also firm up your skin, improving fine lines, wrinkles, and enlarged pores. The treatments are fast, safe, and easy. You can resume most of your normal activities right away.
Dr. Alex has performed over 10,000 cosmetic treatments with many satisfied patients. Contact us to schedule an appointment for a free consultation with Dr. Alex in our Encino, CA office.